The full range of Eurasian power products are insured by PICC,and the security services are upgraded again to protect consumers!
---
Shaanxi Eurasia Power Technology Co.,Ltd.has reached strategic cooperation with PICC,one of the world's top 500 comprehensive insurance companies,to sign product safety liability insurance policies and work together to protect consumers!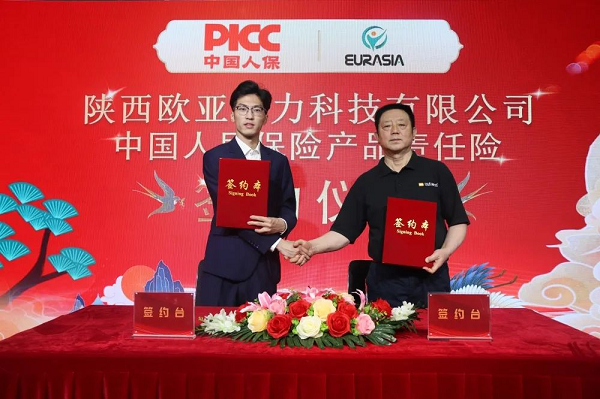 Product quality is the foundation for the survival and development of enterprises.It is the responsibility of enterprises to provide consumers with the best quality,safe and secure products.With the continuous upgrading of China's consumption level,consumers'demand for high-quality products is also increasing,but the market products are uneven.How can consumers buy high-quality products?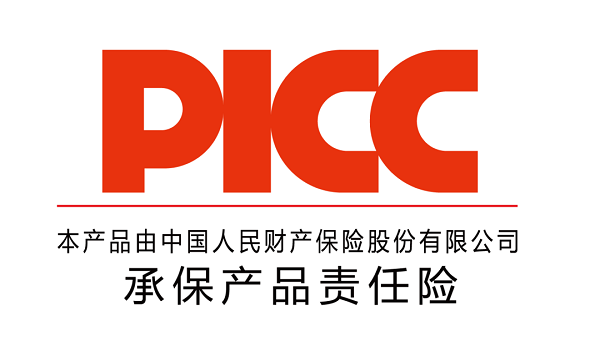 Shaanxi Eurasia Power can prove the quality and safety of its products by underwriting all products,because China's authoritative insurance groups will not underwrite inferior products,and they must pass strict qualification and quality audits.At the same time,the company's products have also passed the national ISO9001 quality management system certification,and the company has also been awarded the title of"National Advanced After sales Service Unit of Famous and Excellent Products"by the China Federation of Commerce and the China Enterprise Culture Promotion Association for many times.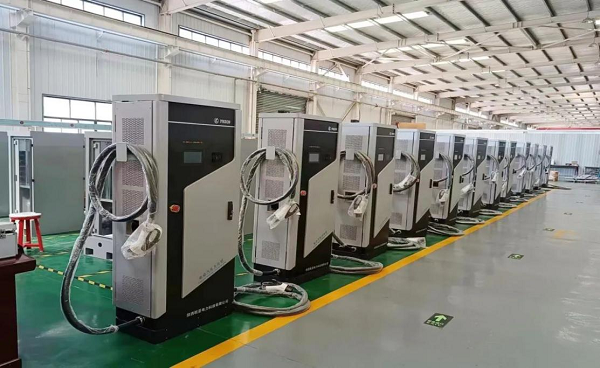 PICC Property&Casualty Insurance Co.,Ltd.is one of the top 500 companies in the world.It enjoys outstanding reputation in the domestic and international industry markets.It has successively become an insurance partner for the Beijing 2008 Olympic Games and the Shanghai World Expo 2010.The series of products of Shaanxi Eurasia Power Technology Co.,Ltd.successfully passed the review of PICC,underwritten product liability insurance for all products of the enterprise,proving the authenticity and qualification of the company's products,which also marks the determination of Shaanxi Eurasia Power Technology Co.,Ltd.to provide consumers with safety insurance.This time,Shaanxi Eurasia Power Technology Co.,Ltd.,together with PICC,underwrites product liability insurance to fully protect the legitimate rights and interests of consumers.The two sides work together to strictly control quality and provide consumers with more protection!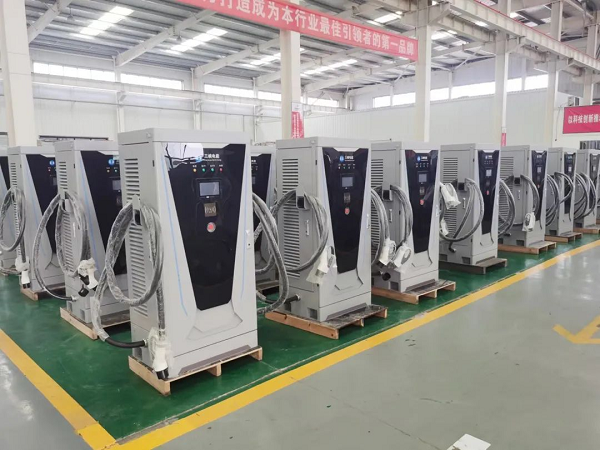 As charging pile products are mainly distributed outdoors and are subject to wind,sun and rain all the year round,they especially need strong technical strength and meticulous craftsmanship in terms of production quality.All kinds of charging piles produced by Eurasia Electric Power have IP54 protection grade certification,and their dust-proof,waterproof and mildew proof grades are above the national standards.At the same time,it has the protection functions of over temperature,over voltage,under voltage,overload,short circuit,insulation detection,battery anti reverse connection,etc.All kinds of charging posts produced by the company have been operating safely for 8 years without major safety accidents,and have withstood the inspection of new energy owners.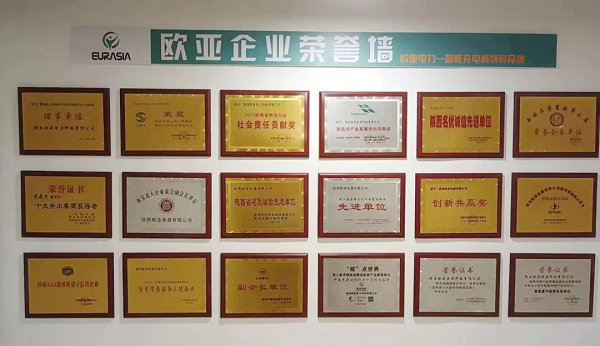 At present,Shaanxi Eurasia Electric Power Technology Co.,Ltd.has reached strategic cooperation with Three Gorges Electric Energy,Wuhan Public Transport Group and several leading enterprises in charge pile operation.At present,it has invested in the construction of new energy vehicle charging stations in Wuhan,Xi'an and other cities,with a cumulative power of more than 36000KW of charging piles,serving more than 1.2 million new energy owners.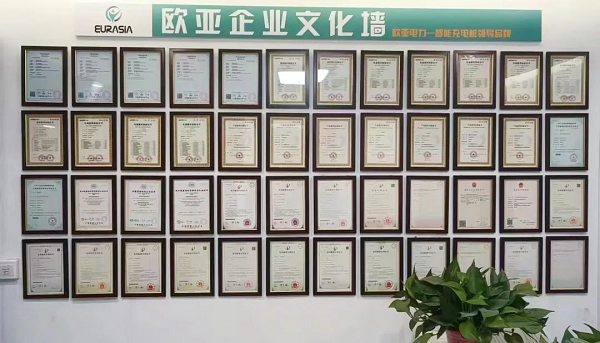 The company is the director unit of China Electric Vehicle Charging Technology and Industry Alliance,and has won many honorary awards such as"China Logistics Innovation and Development Technology Innovation Award","Outstanding Contribution Enterprise in Logistics Industry","Shaanxi Logistics Industry Social Responsibility Contribution Award","New Energy Industry Development Outstanding Contribution Award",and"China's Best Selling Brand",At the same time,the company's charging pile products will also be rated as"Top Ten Excellent Brands in China's Charging Pile Industry"in 2021.
In 2022,Eurasia Electric Power will continue to adhere to the company's vision of"letting every electric vehicle run freely and let every happy family breathe freely".It plans to build 40 new energy vehicle charging stations in 11 districts and 2 counties of Xi'an,with a total loading power of 96000KW.It will also go deep into the installation and transformation projects of charging piles in old residential areas,new residential buildings and commercial complexes to provide more safe,efficient Convenient charging service makes due contribution to the city's carbon neutralization and carbon peak!
Eurasian electric power,charging pile,electric vehicle