Level 3 charging network
---
The three-level charging network mainly refers to the personal charging network.It provides simple and practical household charging piles for some homeowners who have conditions and fixed parking spaces.
Features
Charging resources to the building,to the home,to the car;
Input power 220V,7KW power distribution capacity of the community and rural users,household electricity can be easily installed and used;
Lightweight and convenient:small size,easy to install or not installed directly;
Flexible to use:Can be carried with the vehicle,can be placed on the floor,can be wall-mounted,can be column;
Peace of mind and effort:Easily solve the charging problem.
Three-level charging network solution
Scope of application
Applicable to conditional owners with fixed parking spaces.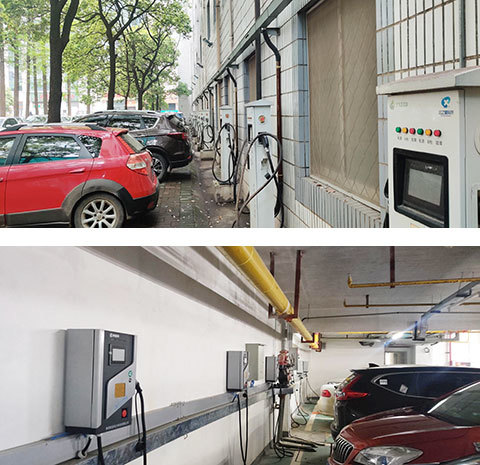 Charging station configuration
7KW single gun intelligent AC charging pile,7KW single gun simple AC charging pile
Charging station features
1,security
Charging piles have multiple protections such as over-current,over-voltage,short-circuit,leakage,and lightning protection to ensure users'safety.
Overall operation status detection,control protection function,ensure user charging safety
2,compatible
Full support for the new national standard
Supports swipe start,key switch start two ways
3,cost savings
Small size,rigorous packaging,fully consider the cost,transportation and other issues
Simple installation and easy maintenance