Level 2 charging network
---
The secondary charging network mainly uses public parking lots,shopping mall parking lots,office parking lots,toll parking lots,or residential parking lots,and sets up charging equipment based on alternating-current charging piles for daily charging and compensating.
Features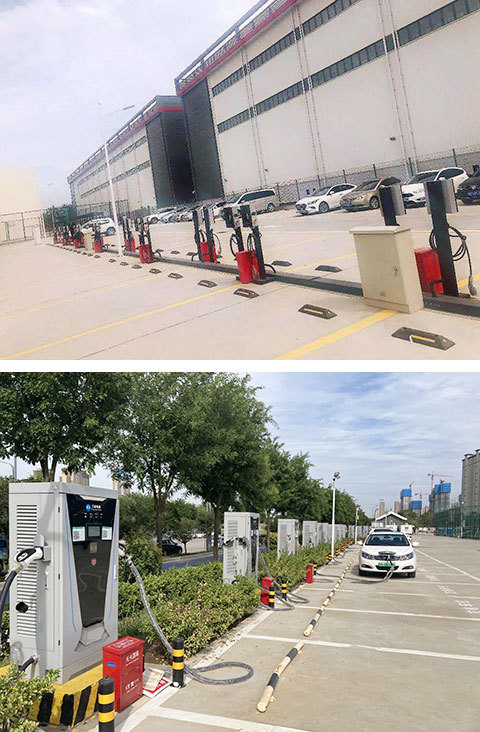 Charging guarantee:multiple stations(public parking lot,shopping mall parking lot,office parking lot,toll parking lot or residential parking lot,etc.);make full use of user idle time(dinner,entertainment,work,etc.)to charge and make up electricity;
Reasonable use of electricity:According to different sites(open air,underground,commercial areas,open places,etc.)to arrange the charging station,rational use of space;
Optimization algorithm:for site deployment;
Easy to operate:The charging and payment method is flexible and the operation is simple and convenient.
Secondary charging network solution
Scope of application
Suitable for public parking,shopping mall parking,office parking,paid parking or community parking.
Charging station configuration
7KW single gun intelligent AC charging pile,40KW single gun intelligent AC charging pile,7KW double gun intelligent AC charging pile,40KW double gun intelligent AC charging pile.
Charging station features
1,smart
With the configuration of the Internet/LAN operation management platform,operators can remotely monitor the equipment status and charging status of all charging piles through the central management background.
The user can use the swipe card or mobile phone scanning code to operate the device and self-charge the charging operation to truly realize the unattended charging station;
2,security
Over-current,over-voltage,short-circuit,leakage,lightning and other multiple protections ensure the safety of users.
Overall operation status detection,control protection function,ensure user charging safety
Manage charging data storage in the background to ensure the safety of customer charging data.
Anti-theft lock design increases product safety index
3,compatible
Full support for the new national standard
Supports multiple payment methods in the local cloud